Greenville Auto Locksmith Service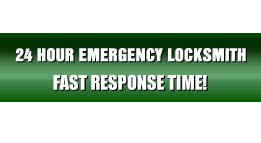 The cars we drive are expensive investments that should be protected as much as possible. Cars as it is are very vulnerable to theft since they are assets that we leave in the open. Without proper security measures, a car can easily be stolen. Apart from the car itself being stolen, the car also has parts which can be disassembled and stolen; this includes parts such as the wheels, wheel caps, engine parts, spare wheels, cars jacks, and some interior car components such as music systems. The car also should offer protection for the things within it and the people within it. If you are in the area of Greenville, South Carolina Greenville Locksmith has the best solutions for your car security. We have locksmiths who have been trained thoroughly and who have experience with all issues regarding auto security and all you need to do is call us.
Call Us (864) 643-1688
At Greenville Locksmith we provide mobile response services for anyone within the Greenville, SC area. It does not matter where you are, we will come and provide our services. You could be at your home, at your office or in a remote area such as on the highway, it does not matter call us and give us your location and we will be with you in the least amount of time. When we come to you we always come ready to provide any kind of services; the trucks we use are stocked with all the paraphernalia necessary for any auto locksmith service. We will not need to go back for an item when we come but we can finish off any job with one visit.
Call Us Today (864) 643-1688
Some of the services provided by Greenville Locksmith include
Transponder Keys Made
Unlock Car Doors
Smart Keys
Transponder Chips
Ignition Cylinder Replacement
Break-In Repairs