Greenville Commercial Locksmith Service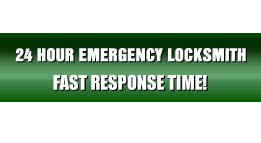 For expert commercial locksmith services in Greenville, South Carolina visit the veteran technicians at Greenville Locksmith. For many years now we have been providing services that are unrivalled in the state of South Carolina. Our commercial locksmiths have dedicated themselves towards providing only the best and the services we have provided for many of the commercial enterprises in Greenville has lasted for a long time. The customers we have often come back to us with lots of gratitude for our excellent work. People have a hard time believing that we provide such top of the range services for such low costs. At Greenville Locksmith we believe in working to make our customer happy and not burdening our customers with high service charges. Our service rates at Greenville Locksmith are designed such that it makes it affordable for all to access our services.
Call Us (864) 643-1688
At Greenville Locksmith we provide free consultation services. Consultation services are important especially in the complicated field of commercial security solutions. Commercial security solutions are often complicated and a layman is not expected to know everything about them. As such we take it upon ourselves to provide the necessary information to the customers. This in turn helps the customer make informed decisions on what needs to be done to ensure total security in their work areas. Apart from letting you know what steps you can take to be more secure, we will also advise on the best kinds of security systems. Today criminals are finding ways of breaching the existing security systems and since our customers may not be aware that their systems are vulnerable, we provide this information free of charge.
Call Now (864) 643-1688
Some of our services at Greenville Locksmith are listed below
lockout assistance
Biometric entry systems
Master Keys
Access control systems
Panic bars and exit signs
Intercom Systems
Safe and vault repair